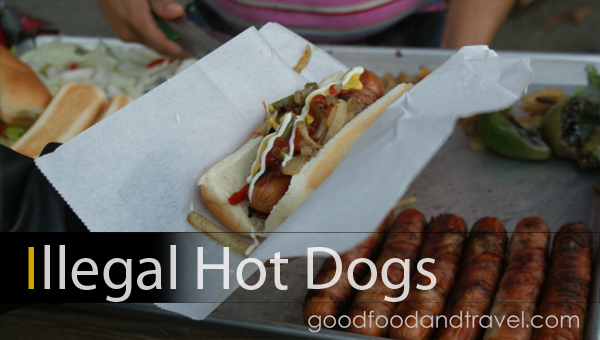 Most Los Angeles inhabitants are no strangers to the illegal hot dog. Illegal hot dog? What are you talking about…?
Well, I am obviously talking about the bacon wrapped hot dog usually found around the street corner and in front of clubs of downtown Los Angeles.
Bacon wrapped hot dogs are so good you can smell them from miles away but why are they illegal anyways? More information after the jump.
{ 5 comments }