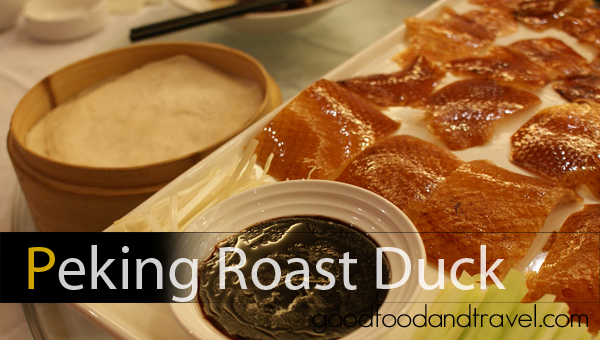 Roast duck is a dish quite popular in Beijing hence the name "Peking Roast Duck." (Peking is another name for Beijing) It is one of those foods that doesn't need much explaining. Thinly sliced pieces of perfection.

Some restaurants would bring out the dish already prepared but some of the higher end restaurants make it a show. It is not only a meal but art. With swift and precise movements of the blade,the restaurant staff will de-skin the duck right before your very eyes.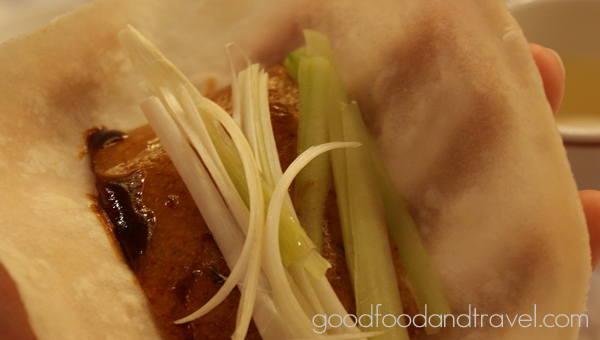 Now that the food is on the table it's time to get started. Grab a pancake, put in a slice of duck skin, add melon, add onion, and add hoisin (seafood) sauce. That's a wrap! Literally.
On a side note, the pancake is often times replaced with steamed bread instead.