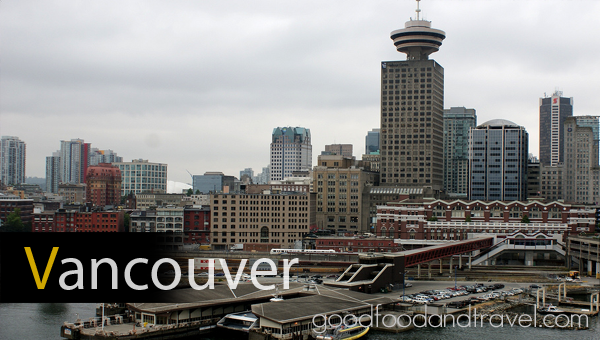 I wake up to find myself in one of the most "livable" city in the world, Vancouver, Canada. (According to Mercer's Quality of Life Survey 2009)

It cost 40 Canadian Dollars for a 20min trip from the dock to a hotel in Richmond. In my book, that's pretty damn expensive.


Vancouver is the home of one of the largest Chinese population outside of Asia. With all the Chinese signs everywhere this is very evident. Being Chinese myself, I can't help but feel somewhat at home.


I had myself some comfort food. Curry Noodles. The be honest, the quality of Chinese food in Vancouver is incredible compared to Chinese food at home(Los Angeles).


And a side of veggies with bean curds on top.


After lunch, we hopped on a bus to get to our next destination. Sounds simple enough right? Well… if only the bus stop was easier to find. I had no idea I was looking for a cone.


We arrived at Granville Island which features many different stores selling novelty items. Is that 30 km? My American mind have difficulties comprehending. If only the US started adopting the metrics system like the rest of the world. (Okay…that wouldn't fly…changing all the freeway signs and stuff will bankrupt the government if it wasn't already.)


Vancouver has a lot of stuff I can only begin to dream LA had.


Canned moose! Something practically every child needs.


Look at all those ships. *Starts dreaming*


Ship repair.


Ship for sale, only 1,099,999 Canadian Dollars! If you want to convert to USD, no need to bust out your calculators…it's basically the same thing these days.


Downtown Vancouver is really nice. Even with all the buildings I don't feel cramped at all.


Is that a park? In the middle of downtown? It's nice that such valuable space is being used to build a garden in the middle of downtown really.


A street artist creating some masterpieces.


Beautiful.


To leave, we had to look for a bus. Okay, this bus stop was much easier to find.


Dinner at a food court.