Farmers markets usually mean fresh fruit, produce, and meats. And that is exactly what you will find at the "Original Farmers Market" in West Los Angeles.
Unlikely many other open air markets though, shops at Farmers Market are all stationary instead of your tent booth. And best of all, they are open everyday.

Inside, you can find practically about everything imaginable from your sweets and candies…


How about a barber shop?


To fresh cuts of meats…


And fruits.


If you are not really in the mood for some cooking, they have lots of cooked food to choose from.


Italian food to Korean food. You name it, they have it.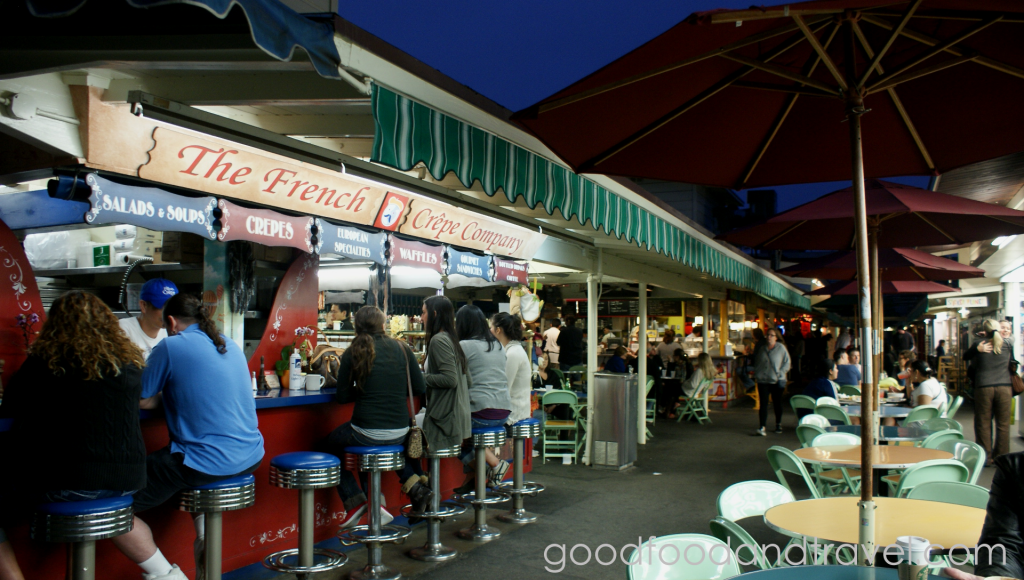 If you are more in the mood for something sweet perhaps a chocolate chip cookie the size of a basketball will do.


Or this…whatever it is.
Farmers Market definitely satisified my food cravings for a second anyways.
Farmers Market
6333 W. Third St.
Los Angeles, CA 90036