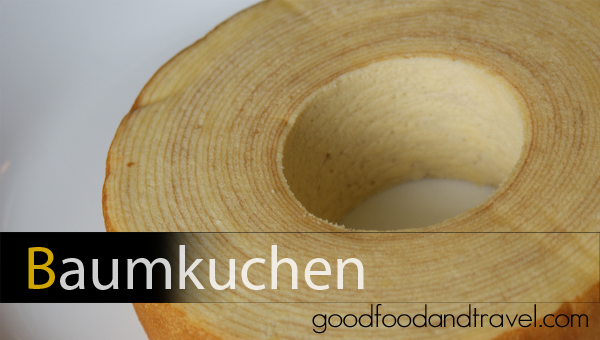 It all started three summers ago… Every time I walked into the store, you had your eyes on me but my eyes were directed at something else. How foolish was I to not see your beautiful eyes? We could have met earlier but my foolishness has cost us time. Alas, this winter sale has helped us by and caused us to finally collide. If we had only met earlier… my sweet…baumkuchen.
So anyways…baumkuchen is a treat that was originally made in Europe. The country that actually invented it is unknown but its name comes from German meaning "tree cake." (For its tree ring like appearance)


The treat made its way into Japan and became one of the most popular pastry dishes. This is a Japanese version I picked it up at a local Japanese Market-Mitsuwa.
The taste resembles more of a cookie than a cake and the texture is not as spongy as a sponge cake. But still pretty good.