A few days ago (I want to say that, but I haven't posted for almost 3 weeks…sorry!)
A while back, I wrote about the different types of sushi. Today, I am going to talk about a unique way in which they are served. Initially developed as a way to decrease staffing, conveyor belt sushi (a.k.a sushi train, revolving sushi) venues make for a fresh and interesting meal.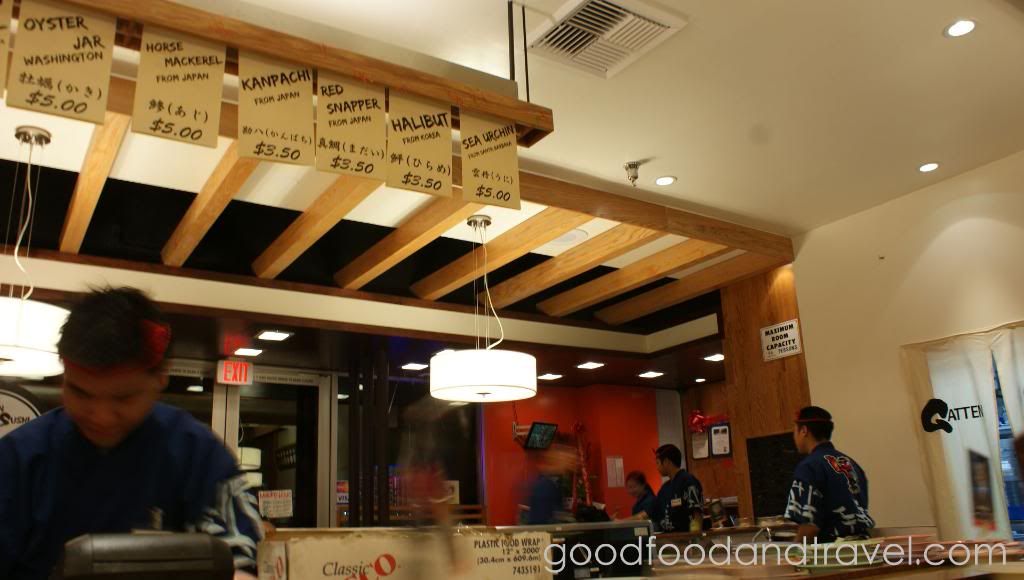 The concept is fresh but at the same time very simple.
1. Sushi chefs prepare dishes of goodies that are placed on the conveyor belt.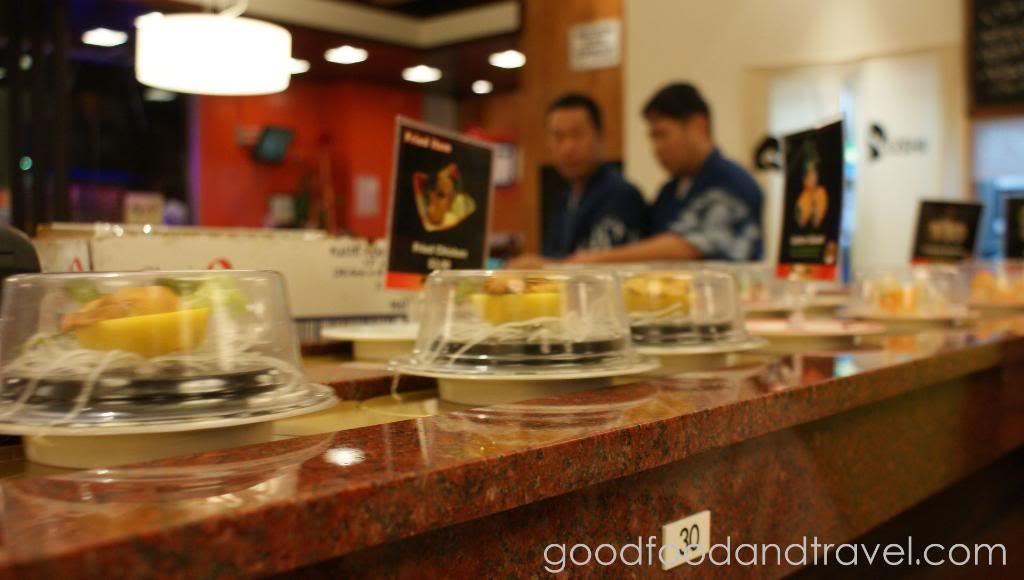 2. Riding on the conveyor belt, the dish travels around the whole restaurant.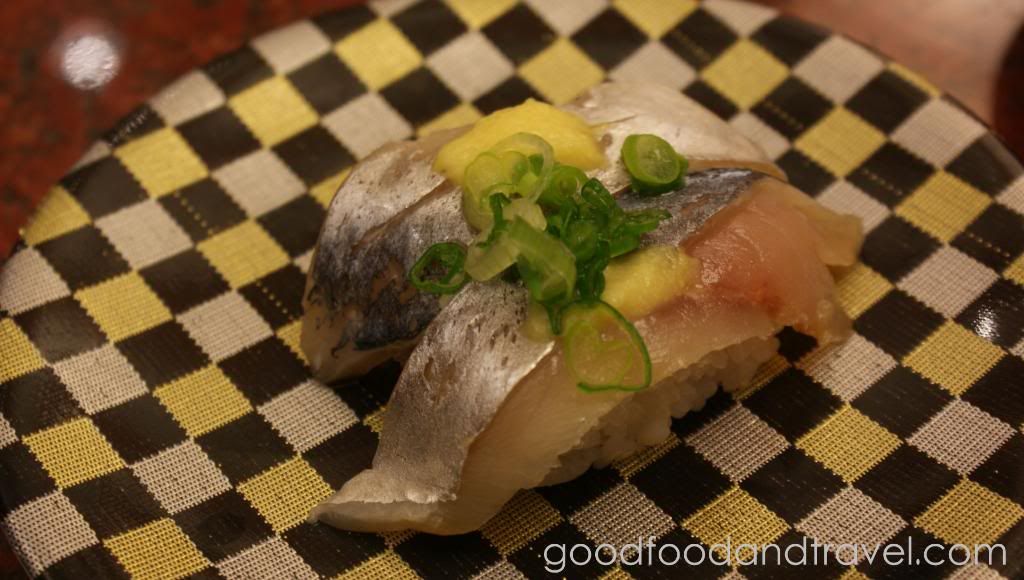 3. As the dish makes its way around, sushi lovers can grab the ones they want off the belt.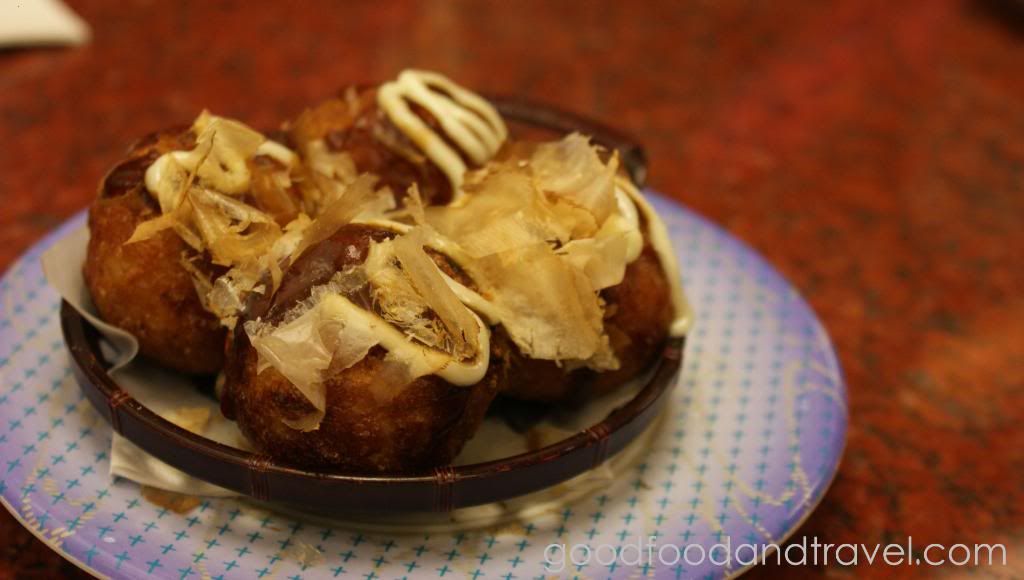 Although originally intended for sushi, many restaurants are short of stopping there. You may find takoyaki(octopus balls) or other Japanese appetizers.


Like fried chicken.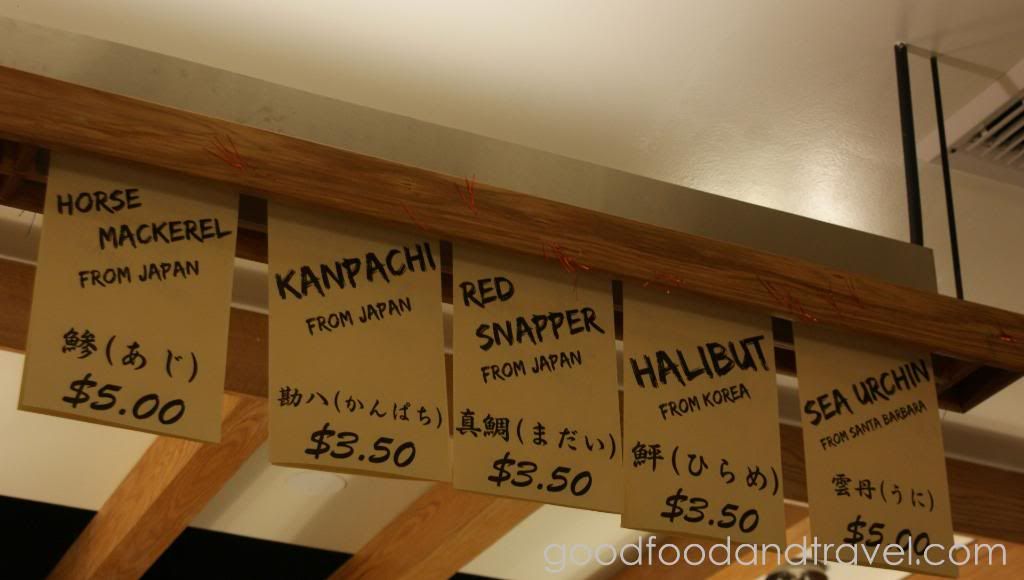 With all the action going on, calculating your final bill must be tough, right?


No sir! No complex calculus or linear alegbraic formulas to memorize here. An ingenious system has been devised to sort out all the hard work of calculating your final bill. All you need to do is add up the prices of each plate. Of course, different colors signal different prices.
Have you tried this? And did you enjoy the experience?